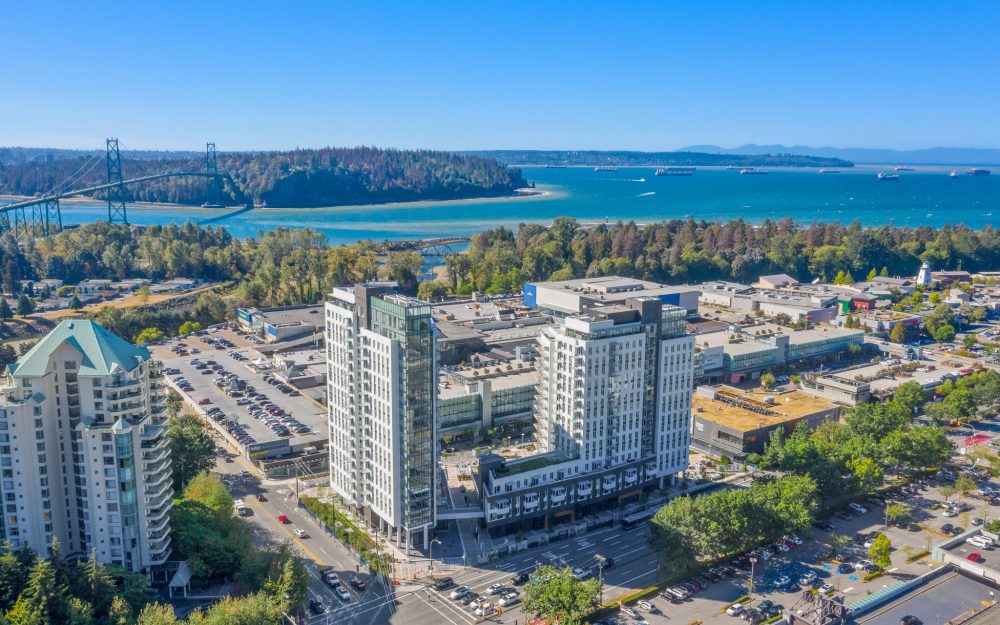 This is an exciting time for Park Royal. With a strategic plan to provide an exceptional and unique shopping experience for consumers and an optimal place of business for retailers – Park Royal continues its evolution as one of Metro Vancouver's most prominent and innovative retail destinations. Located in beautiful West Vancouver, Park Royal strives to be a community within a community – where people can shop, dine, play and live!
A recent article, by Retailer Insider, provides a general synopsis of the overall redevelopment of Park Royal in the past 5 years including updated photographs. Have a look by clicking here.
Property Improvements
Park Royal and its tenants have made significant investments in an expansion and revitalization project that elevates the retail property to a world-class shopping, dining and lifestyle experience that is unmatched in the Metro Vancouver marketplace.
Park Royal South
Park Royal South Main St recently underwent the development of GATEWAY RESIDENCES PARK ROYAL. Now open, interested renters can inquire today and learn more by visiting the Gateway Residences website.
In the past 5 years, Park Royal South has seen the addition of a brand new Cineplex Cinemas & VIP with 11 theatres and a two-level Simons, Canada's iconic fashion department store. The dining experience has been elevated with the introduction of a new food court, PICNIC, on the second level.  A complete renovation of the interior includes enhanced ceiling and lighting upgrades, premium new floor tile and fresh, modern common area furnishings.
On the east side of Park Royal South, improvements have been made to the Spirit Trail connection over the Welch St. Bridge.
Park Royal North
The North has undergone big changes and is now complete! A new exterior façade now harmonizes the North and South side, while contemporary landscaping, store fronts and glass canopies re-energize the district.  An expansion of the parking structure added 200 stalls and two new elevators make access to new and existing parking more convenient. The introduction of Saks OFF 5TH, Loblaw's City Market, PetSmart, Blaze Pizza and Chipotle strengthen the retail mix while updates to the existing retail on the North side continue a long history of success.
Frequently Asked Questions
What kind of changes and improvements are planned for Park Royal?

Learn More

+

Collapse

-

In keeping with a rich history of innovation and creating environments people want to experience, Park Royal is continuing to improve the total complexion of the property that includes a blend of premium indoor and outdoor shopping. Shoppers can enjoy exciting retailers such as Simons and Loblaw's City Market, as well as the only Cineplex Cinemas & VIP on the North Shore. Park Royal has added a residential component to the property, and is working on a brand new gathering place and public realm. Once complete, Park Royal will truly be a community within a community where people can shop, live, dine and play.

What is the timing of the various changes?

Learn More

+

Collapse

-

Gateway Residences Park Royal opened in Fall 2022. Inquiries today at gatewayresidencespr.com.

What new stores are coming?

Learn More

+

Collapse

-

New stores coming soon include: Hello Nori, Mejuri, Zaatar w Zeit, and Almond Nail bar. Recently opened are: Mobile Care and VinFast.

How can I receive more information?

Learn More

+

Collapse

-